Awards
The "Observeur du Design 2013" label for the Furtif EVERCUT knife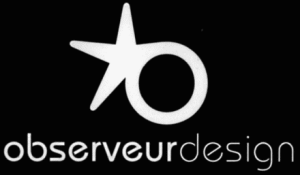 This French label from the "Agence pour la Promotion de la Création Industrielle" (an official agency to promote French industrial design) awards each year products with a significant design approach. It is a competition as well as an exhibition to bring awareness about the importance of design in the industrial field. The Furtif EVERCUT knife was selected, exhibited and labeled as such in 2013.
European Consumers Choice 2011
The European Consumers Choice is an award delivered each year by an independent non-profit-making organisation based in Brussels and developed to reward companies for their best design, innovations and for the ease of use of their product.
The products are tested under everyday conditions by European consumers who assess, evaluate and comment on their functionality, innovative features and design.The EVERCUT Origine knife was distinguished as such a product in 2011.
Kitchen Innovation 2010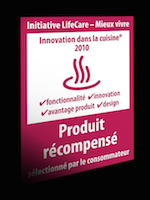 EVERCUT® won the Kitchen Innovation of the Year® 2010 award.
Every year, these international awards are bestowed on the most remarkable new products selected according to four essential criteria: user-friendliness, product benefit, innovation and design. An independent judging panel of international design and trend experts, chefs and European institution experts first nominate a shortlist of products. A consumer vote then decides the award-winners.